Non-Profit Human Milk Banks
Enhancing Non-Profit Human Milk Banks: Concklin Insurance Agency's Dedicated Support
At Concklin Insurance Agency, we recognize the invaluable contributions of non-profit human milk banks in providing life-saving nourishment to vulnerable infants. The process of generously donating excess breast milk by healthy lactating mothers to support these banks is both heartwarming and crucial. We understand the paramount importance of ensuring the safety and quality of donated milk through rigorous screening, adhering to the strict guidelines and protocols set forth by medical professionals.
With our extensive experience our mission is to offer unwavering assistance to non-profit human milk banks in securing insurance programs that meet the specialized requirements outlined by hospital contracts. As we navigate the unique landscape of the milk bank industry, we are dedicated to providing tailored insurance solutions that support these organizations in fulfilling their noble mission.
Our Comprehensive Offerings Include:
Expert Guidance: Our knowledgeable and experienced staff possesses in-depth understanding of the intricacies of the milk bank industry. With this expertise, we can provide insightful guidance, ensuring your milk bank receives the comprehensive insurance coverage it requires.
Broad Network: We have cultivated strong relationships with more than 30 insurance carriers. These partnerships enable us to offer a diverse range of stable insurance options specifically catered to the needs of your non-profit human milk bank.
Nationwide Coverage: Concklin Insurance Agency is licensed in 48 states, granting us an expansive reach to serve milk banks across the country. No matter where your organization is located, we are committed to extending our support and services to you.
Cost Savings: We understand the financial challenges faced by non-profit human milk banks. As part of our commitment to your success, we work diligently to find cost saving opportunities whenever possible without sacrificing coverage.
At Concklin Insurance Agency, we firmly believe in supporting the endeavors of non-profit human milk banks, as they provide an essential lifeline to fragile infants and their families. By entrusting us with your insurance needs, you can focus on your critical mission of nourishing lives, knowing that you have a dedicated partner in safeguarding your organization's well-being.
Essential Insurance Coverages for Non-Profit Human Milk Banks
It is paramount that non-profit human milk banks secure the appropriate insurance coverages in line with the requirements outlined by their respective hospital contracts. Understanding the unique nature of their operations, here are some insurance coverages that most non-profit human milk banks will likely need:
It is essential for each milk bank to work with experienced insurance professionals who can tailor coverage to meet their specific needs and ensure comprehensive protection throughout their valuable work.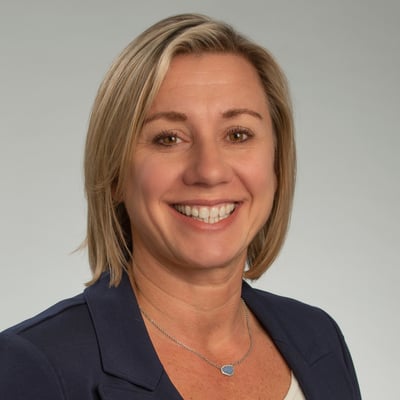 Experience you can count on.
Christine Lee has been working with Non-profit Human Milk Banks for over 5 years.
Family Owned Small Business
We understand small business because we are one. Concklin Insurance Agency was started by Craig Concklin and his father, Tom Concklin in 1981. We continue to be a family owned, small business to this day.
Independent Insurance Agents
Concklin Insurance Agency has relationships with over 30 insurance carriers. This means we have options to make sure you have the coverage you need, at the best value - uninterrupted.
Community Involvement
We understand the importance of community. Which is why we participate in fund raisers, and donate directly to local and national nonprofits.
Client Advocacy
As Trusted Insurance Advisors we are your advocate for all things insurance. We are here to talk about ways to mitigate your losses, provide insights into the insurance market and trends, and ,should a claim occur, we are in your corner every step of the way.
Referral Program
At the end of every quarter we donate $20 for each referral we receive. If you'd like to learn more about our referral program, or send us a referral - click here.
We've partnered with a reputable company called Zywave to provide this portal. All the content is written by their team of experienced attorneys and professional writers, so you never have to worry about validating information again. Get to know some of the areas of your portal and how its resources can make your day easier. Receive emails announcing new content tailored to your industry, state and preferences as often as you like. And if you have any questions—at any time—feel free to contact your Concklin Insurance Agency representative.
Independent Agents act more like Trusted Advisors. We have your best interests in mind, even after coverage is bound. Like a Trusted Advisor, Independent Agents are your advocate if a claim should occur. Being in your corner means being there every step of the way, from helping you decide if a claim should be filed to talking with claims auditors and adjusters, the wellbeing of our clients is our number one priority.
Each month we discuss ways you can better equip yourself to handle your risks and exposures. We bring insights into safety and risk management, answer questions about coverage, and discuss topic relevant to helping you understand your exposures and avoid coverage gaps. We post on average twice per month, with one topic focused on Personal coverage and another topic focused on Commercial & Businesses.