Commercial Auto Insurance
Commercial Auto insurance is important to protect your drivers, and the vehicles your business owns, leases or rents for a variety of tasks. whether transporting materials, driving to meet clients, making deliveries, or taking tools to a worksite, companies of all kinds rely on vehicles in their day to day operations.

Commercial Auto insurance isn't just for large fleets. Any car, truck, van, or similar vehicle used as part of your operations needs to be covered. Businesses that own or lease vehicles for business use, such as delivery companies, construction firms, and landscaping businesses, may need commercial auto insurance. It is also advisable for businesses that frequently use personal vehicles for business purposes, such as sales representatives or service technicians.

Depending on your coverage, your policy may include:

Collision Coverage: If you are in an accident and your vehicle, or any vehicle you hit, requires repairs, your commercial auto collision coverage can reimburse you for the cost of the repairs - regardless of who is at fault.
Comprehensive Coverage: If your vehicle is damaged in an event unrelated to an accident (Theft, Vandalism, Fire, etc.) comprehensive coverage can reimburse you for the damages.
Liability Coverage: Accidents can cause more damage than just to you vehicle. Liability Coverage provides a range of protections if your vehicles causes damage to another person's property as the result of an accident.
Uninsured/Underinsured Motorist Coverage: If you are involved with an accident where you were not at fault, this coverage provides an additional layer of protection against the possibility that the at-fault motorist does not have coverage, or their coverage is not sufficient to repair all the damages.
Medical Payments and Lawsuit Coverage: If your vehicle is involved in an at-fault accident that results in bodily harm to others, Medical Payments and lawsuit coverage can offer some protection to cover the expenses of medical bills, lost wages and legal expenses should a lawsuit be brought against you.
It is important to note that commercial auto insurance may not cover all types of vehicles or all types of business use. It is important to carefully review the terms and conditions of a commercial auto insurance policy and to consult with an trusted insurance advisor to determine the coverage that is appropriate for your business.
Talk to one of our agents
Family Owned Small Business
We understand small business because we are one. Concklin Insurance Agency was started by Craig Concklin and his father, Tom Concklin in 1981. We continue to be a family owned, small business to this day.
Independent Insurance Agents
Concklin Insurance Agency has relationships with over 30 insurance carriers. This means we have options to make sure you have the coverage you need, at the best value - uninterrupted.
Community Involvement
We understand the importance of community. Which is why we participate in fund raisers, and donate directly to local and national nonprofits.
Client Advocacy
As Trusted Insurance Advisors we are your advocate for all things insurance. We are here to talk about ways to mitigate your losses, provide insights into the insurance market and trends, and ,should a claim occur, we are in your corner every step of the way.
Referral Program
At the end of every quarter we donate $20 for each referral we receive. If you'd like to learn more about our referral program, or send us a referral - click here.
We've partnered with a reputable company called Zywave to provide this portal. All the content is written by their team of experienced attorneys and professional writers, so you never have to worry about validating information again. Get to know some of the areas of your portal and how its resources can make your day easier. Receive emails announcing new content tailored to your industry, state and preferences as often as you like. And if you have any questions—at any time—feel free to contact your Concklin Insurance Agency representative.
Independent Agents act more like Trusted Advisors. We have your best interests in mind, even after coverage is bound. Like a Trusted Advisor, Independent Agents are your advocate if a claim should occur. Being in your corner means being there every step of the way, from helping you decide if a claim should be filed to talking with claims auditors and adjusters, the wellbeing of our clients is our number one priority.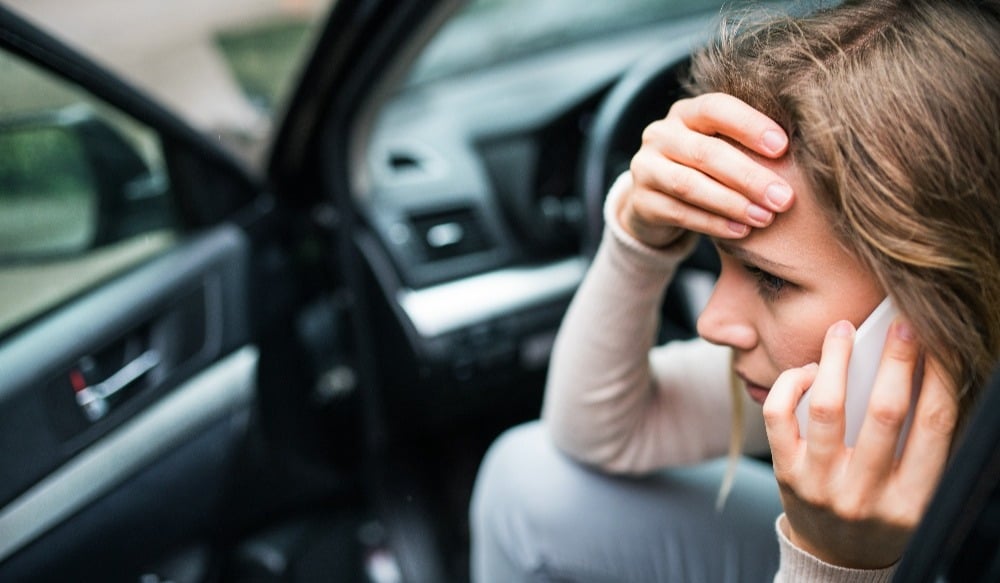 The Concklin Blog
Navigating a Car Accident with an Underinsured Driver: What to Expect and How to Protect Yourself
Read More