Cyber Security Planning Guide
Businesses both large and small need to be proactive in order to protect against growing cyber threats.
As larger companies take steps to secure their systems, smaller, less secure businesses are becoming increasingly attractive targets for cyber criminals.
This planning guide is designed to help employers protect their business, information and customers from cyber threats.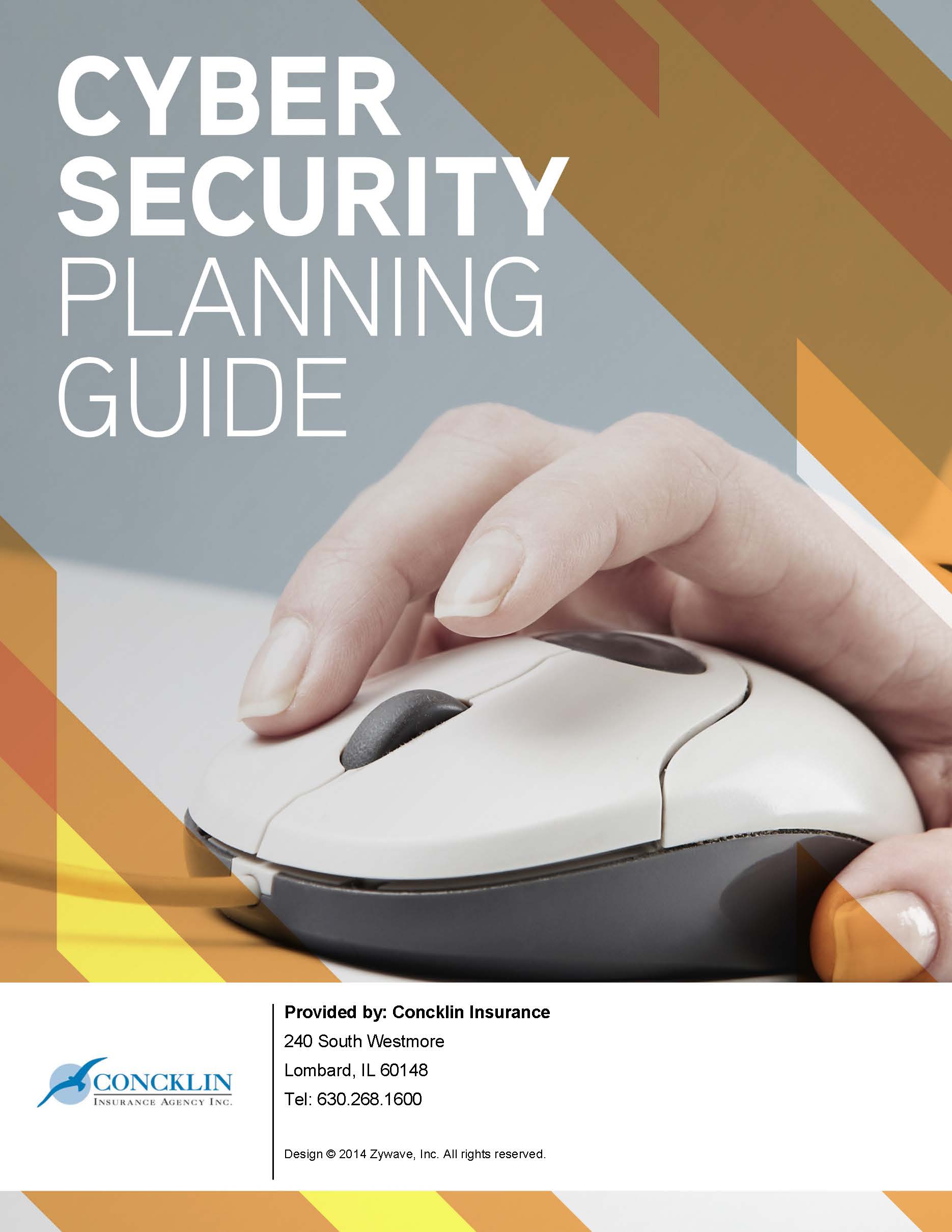 This guide is not intended to be exhaustive nor should any discussion or opinions be construed as legal advice. It is generally recommended that businesses using sophisticated networks with dozens of computers consult a cyber security expert in addition to using this cyber security planning guide.
Talk to one of our Cyber experts
Family Owned Small Business
We understand small business because we are one. Concklin Insurance Agency was started by Craig Concklin and his father, Tom Concklin in 1981. We continue to be a family owned, small business to this day.
Independent Insurance Agents
Concklin Insurance Agency has relationships with over 30 insurance carriers. This means we have options to make sure you have the coverage you need, at the best value - uninterrupted.
Community Involvement
We understand the importance of community. Which is why we participate in fund raisers, and donate directly to local and national nonprofits.
Client Advocacy
As Trusted Insurance Advisors we are your advocate for all things insurance. We are here to talk about ways to mitigate your losses, provide insights into the insurance market and trends, and ,should a claim occur, we are in your corner every step of the way.
Referral Program
At the end of every quarter we donate $20 for each referral we receive. If you'd like to learn more about our referral program, or send us a referral - click here.